Today, the most effective bin activator designs incorporate the use of an internal cone-shaped baffle which is rigidly attached to the body of the bin activator by means of rugged structural tubular members. The entire bin activator unit moves horizontally in response to centrifugal forces generated by the unbalanced weights of an attached vibrator.

Material flows smoothly around the primary baffle and when it narrows down and squeezes its way toward the outlet, the secondary baffle prevents it from compacting and jamming. Flow through the outlet is constant and upon demand. No need for cycling.. no need for excessively large outlets.

The cone baffle relieves the weight of the material from the lower section of the bin activator, and acts like a wedge as it moves beneath the material and pushes it in all areas adjacent to the cone's surfaces. This powerful force is also transmitted to the material in the upper portion of the bin as the motion is carried from particle to particle.

These moving particles cannot bridge or rat-hole, and flow freely around the periphery of the baffle toward the outlet of the bin activator. If the outlet is large enough and there is no downstream equipment to impede the flow, positive discharge is accomplished.
All SULTAN MAKINA Bin Activators are fitted with heavy duty, long life hanger arms and isolation bushes. These items have been load tested by independent testing authorities and are guaranteed to provide superior isolation.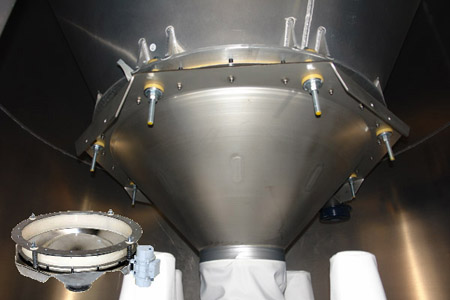 Custom Engineered Designs bin Activators
For highly specialised applications, Transmin has the ability to supply custom machines, taking careful consideration of the duty requirements and material to be handled.
Range: Ø 600mm (23 in) ~ 2,100mm (7 ft)
Material: carbon steel, 304L / 316L stainless steel
Robust, compact design
Range of seals (gaskets) including FDA-approved, food-grade version and high-temperature version
Wide range of baffle plates in accordance with application
Minimal Maintenance: DOSERAY Bin Activators require minimal maintenance due to essential components being designed to successfully contend with the vibratory service requirements. The result is the longest possible service life with minimal or virtually no maintenance attention. The only "preventive" maintenance required is the occasional greasing of the vibratory motor.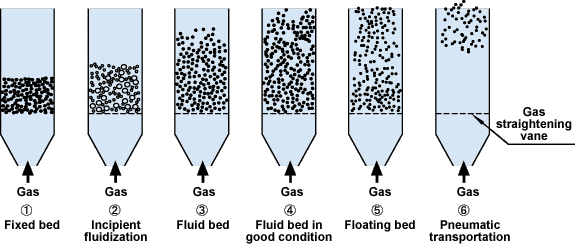 Benefits

Low power requirement
Extra-durable suspensions and seal (gasket)
70% fewer welds than with traditional bin activators
Seamless heavy-duty activator cone


Options


Suspensions suitable for installation on aluminium silos
Vast range of electric motovibrators (see OLI motovibrators)
Additional fluidisation/aeration system
Outlet spout with emergency slide gate
Negative pressure version availableeck Ladder, Lower-Upper Manhole, Filling Pipe Inlet Nozzles and Inlet with Level Sensor Inlet are optionally available
Lebels:

rotary valve, big bag unloader,bigbag discharger, bin activator, bin activators, silo discharge , bin activator manufacture
MORE